Community events with a cultural focus allow Latinx populations to maintain their cultural identity, which can be especially important for those who have immigrated to the United States. They also connect with others, preserve traditions, and promote understanding and appreciation of their culture.

Casa Círculo Cultural is proud to bring a Día de los Muertos Celebration to Redwood City. This free festivity honors those who have passed through music, dance, and many cultural activities and is expected to attract over 10,000 attendees.

The Day of the Dead is celebrated in Mexico on November 1st and 2nd. On these days, Mexican families go to the cemetery, visit the graves of their relatives, clean and maybe paint the grave, put flowers (marigolds or wonders), and light candles.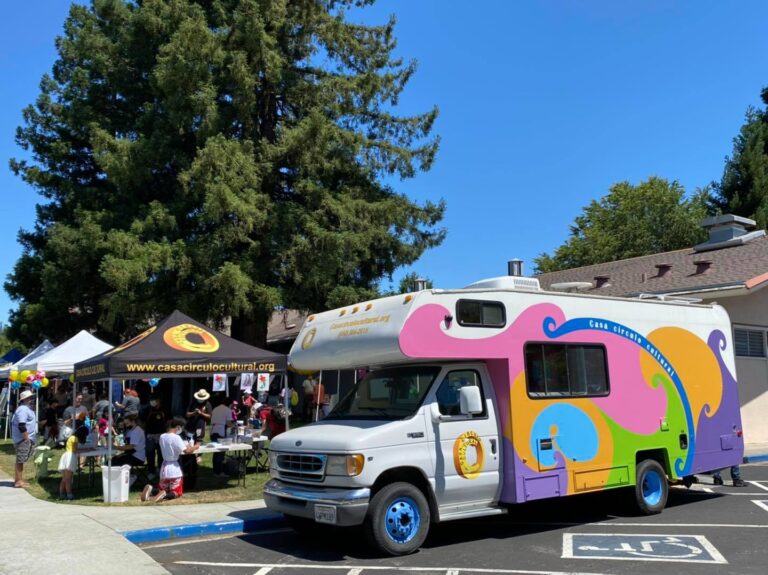 CCC hosts and participates in workshops, field trips, webinars, public events, and civic activities with other community-based organizations. From its own CCC Mobile at the Parks, and CARON Activities, to external events like Kermes, OYE Conference, Hometown Holidays, Redwood City Library, and Fair Oaks Library events. Community activities help bring people together and create opportunities to meet new people, build relationships, and strengthen existing connections. This can lead to a stronger sense of community and a greater willingness to work together towards common goals.
Throughout the year, CCC actively plans fun and culturally-rich special events, from plays, performances, celebrations, concerts, musicals, and paint nights in Spanish and English. Attending these events can be a great way to experience the impact of programming, and an inviting atmosphere, building a sense of community among supporters, stakeholders, and participants.