Throughout the year, CCC actively plans fun and culturally-rich special events, from plays, performances, celebrations, concerts, musicals, and paint nights in Spanish and English. Attending these events can be a great way to experience the impact of its programming and an inviting atmosphere, building a sense of community among supporters, stakeholders, and participants.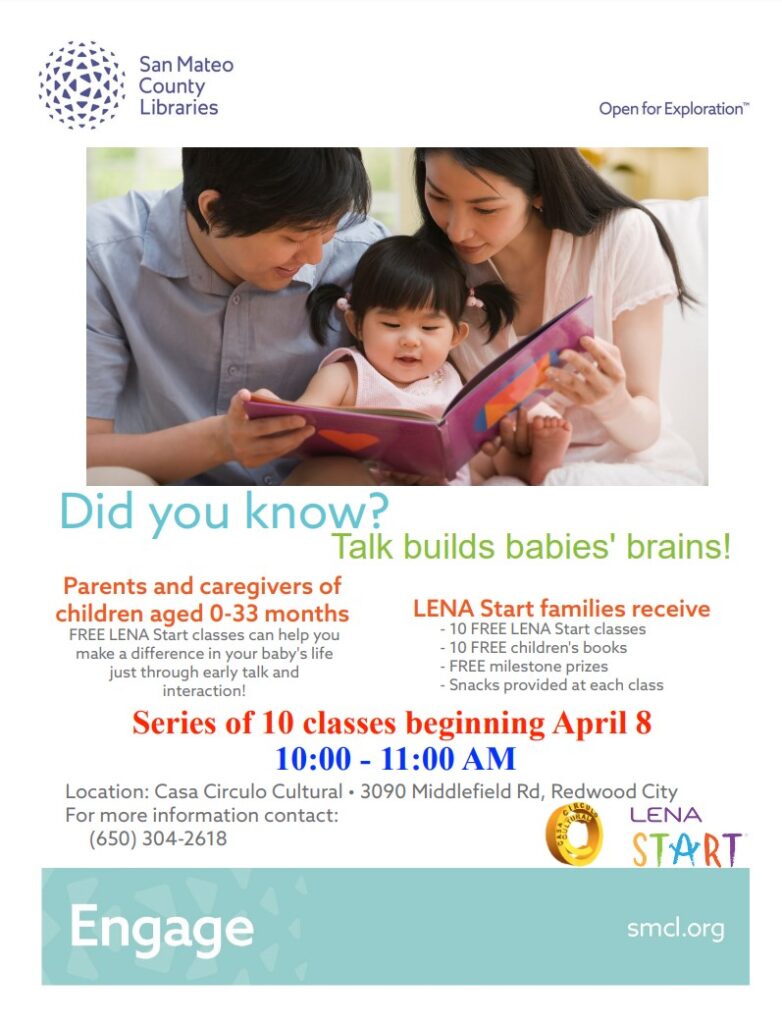 Casa Circulo Cultural, in partnership with the San Mateo County Libraries, offers the North Fair Oaks Community the LENA program.
FREE LENA Start classes can help you make a difference in your baby's life through early talk and interaction!