Casa Círculo Cultural expanded to implement CCC – Mobile program. This program holds cultural and artistic activities in parks and public places in Redwood City at one park per weekend and offers three one-hour activities for 15 children per class. CCC-Mobile program activities include art workshops, plays, health talks, and sports. This will contribute to the emotional and physical health of the city's inhabitants. It will also facilitate the necessary reappropriation of our parks as ideal spaces for coexistence and community communication, which was unfortunately fragmented during the pandemic.
LOCATIONS:
Redwood City Parks
Magical Bridge: Red Morton Park, Redwood City, CA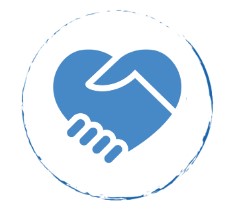 Casa Circulo Cultural partners with the San Mateo County Sheriff's Office and its CARON Community Program to build trust in the community by fostering positive relationships between law enforcement and the Latinx community. CCC hosts and facilitates arts and crafts workshops where adult community members participate alongside Sheriff deputies twice a month. In addition to being fun and creative, arts and crafts activities can help break down barriers and build relationships between police officers and community members. By engaging in these activities, everyone can see each other as individuals with unique talents and interests rather than just as stereotypes or labels.
SCHEDULE: Thursdays, 2nd and 4th of the month
TIME: 6:00 – 8:00 PM
COST: free of cost